Very welcome, my name is Kristian Nekrasov. I am an internationally working actor.
The last period of almost five years I spent in New York, after the renowned acting coach and teacher Susan Batson invited me to join her studio as a member of her teacher team and as an actor.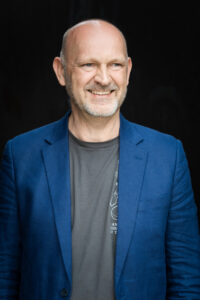 Cinema (Selection)
2023 THE GLORY OF LIFE – Georg Maas TEMPEST Film
2020 THE KING'S MAN Matthew Vaughn 20th Century Fox Film
2019 ECHOES OF THE PAST Nicholas Dimitropoulos FOSS Productions
2018 SEA OF VAPORS Adam Lipmann Short
2016 INVERTED  Pete Walton Feature
2015 THE HARD CANDY KID Feffrey Beals Feature
2015 DIARY OF A BADMAN  Diemiruaya Deniran Feature
2014 MIDNIGHT Carlos Cardona Short
2013 DIE UNSRIGEN El Earthbourne Short
2013 BEING HERR EBERHARD(T) Moritz Hüttner Short
2012 FLIEGENDE HECHTE Antoine Dengler Short
2011 DAS L-WORT Youdid Kahveci Short
2011 TRAINSTATION PROJECT Juliane Block Feature
2010 HALFMOON Arto Buhmann Short
2010 THIS LAST SUMMER Fabian Köhler Feature
2010 SHUTTER COWBOYTimo Jacobs Feature
2009 THE WORLD 2040 Felix Thiemer Feature
2009 ODESSA Youdid Kahveci Short
2009 FALLEN OUT Christopher Schlierf Short
2008 LOVESONG Anne Hoegh Krohn Feature
2006 UNDER THE SUN Baran Bo Odar Feature
2005 MEASURES TO IMPROVE THE WORLD Jörn Hintzer & Jak. Hüfner Feature
FILM / TV (Selection)
2023 THE DAY OF THE JACKAL – Brian Kirk Carnival Movie Productions
2022 DER ZÜRICH KRIMI – Roland Suso Richter ARD Degeto
2020 GLAUBEN – Daniel Prochaska TVNOW
2020 DUTSCHKE Zwischen den Schüssen – Peter Dörfler NDR
2019 MINUSGRADE – Sabine Bernardi ZDF/Polyphon
2018 DIE CHEFIN – Grzegorz Muskala  ZDF/Network Movie
2016 SOKO WISMAR –  Esther Wenger ZDF
2015 BLACKLIST – Guest Star Alex Zakrzewski NBC
2015 GZSZ – Guest Star Alfred Böck RTL
2015 BILLIONS – Co Star Neil Burger SHOWTIME
2014 FÜR DEN REST DES LEBENS- Lead Florian Plumeyer DFFB
2014 SPARCITY- Lead Tyler Oliver US Enterprise
2014 BIESTS- Co Star Rebeca Ofec RBB
2013 LINDEN STREET- Guest Star Kerstin Ahlrichs ARD
2012 DEATH OF A POLICEWOMAN- Guest Star Matti Geschonnek ZDF
2011 4 WOMEN AND 1 FUNERAL- Guest Star Wolfgang Murnberger ORF/DOR
2011 HAMBURG DOCKLANDS- Guest Star Rolf Wellingerhoff ZDF/Studio Hamburg
2010 THE PAWN SACRIFICE- Guest Star Wolfgang Murnberger SWR/DOR
2010 THE SNOBS- Co Star Max Luz ZDFneo
2010 ROSENHEIMCOPS – Guest Star Gunther Kräa ZDF
2010 THE ATTORNEY- Guest Star Boris Keidies ZDF
2010 LASKO: FIST OF GOD- Guest Star Axel Stein RTL
2009 FROGS DONT CHEAT- Co Star Manfred Stelzer NDR
2009 2030 – REBELLION OF THE YOUNG- Co Star Jörg Lühdorff ZDF
2009 THE ATTORNEY- Guest Star Michael Kreindl ZDF
2009 NEITHER ONE – Guest Star Tina Kriwitz SAT1
2008 CHOCOLATE FOR THE BOSS- Co Star Manfred Stelzer ARD
2007 TATORT: DISTRESS AT SEA – Guest Star René Heisig SWR
2007 THE AMBUSH – Co Star Manfred Stelzer ZDF
2007 WITHOUT A TRACE – Guest Star Andreas Linke RTL
2006 THE THING ABOUT LUCK – Co Star René Heisig Sat 1
2006 R.I.S. – LANGUAGE OF THE DEAD – Lead Florian Schwarz Sat 1
2006 KDD 24/7 – Guest Star Matthias Glasner ZDF
2006 THE CORONER – Guest Star Gero Weinreuter RTL
2006 IN THE NAME OF THE LAW – Guest Star Nicolai Albrecht RTL
2005 ORNEN  THE EAGLE- Guest Star Sören Kragh-Jacobsen DR Dänemark
2005 A THIEF FOREVER – Co Star Michael Kreindl ARD
2005 SK COLOGNE – Guest Star Thorsten Löhn RTL
2005 TATORT – NIGHT WHISPERS – Guest Star Torsten C. Fischer ARD
2005 DANGER – MOTHER IN LAW – Co Star Zoltan Spirandelli Pro7
2005 THE PATHOLOGIST – Guest Star Jörg Lühdorff Pro7
2004 VICE SQUAD – Guest Star Daniel Helfer RTL
2004 EVELYN HAMAN – Guest Star Karin Hercher ZDF
2003 HUNT FOR VIRUS X – Co Star Andreas Senn RTL
2003 POLICE DEPARTEMENT 40 – Guest Star Andreas Senn RTL
2003 THE LAST WITNESS – Guest Star Bernhard Stephan ZDF
2002 STEPHANIE IN ANY CASE – Guest Star Manfred Mosblech ZDF
2001 TEN MAD DAYS – Co Star Christian Wagner SWR
Please see more updates of projects on the German version of my website, thank you!
DOWNLOAD VITA
age range
45 – 60 Jahre
height
188 cm
haircoulour
dunkelblond / dark blond
eyes
blau / blue
voice
Bariton / Baritone
ethnicity
mitteleuropäisch / Central European
languages
US-English (fluent), French (good)
accents
D – Bavarian,
sports
Basketball
instruments
Klavier / piano
dance
Modern, Standard
song
Chanson, Lied
drivers license
B – Pkw
bookable
Berlin / Potsdam, Hamburg, München, Wien, New York
residency
Berlin
native language
deutsch
union
SAG/AFTRA
THEATRE (Selection)
2013 THE ODD COUPLE – Murray Adelheid Muether Schloßparktheater
2011 3 X LIFE – Hubert Fiodorini Dagmar Bedbur Theater TiSCH
2009 THE LAST DAYS OF THE CEAUSECUS – Teodorescu Simone Eisenring HAU 2
2009 EMPIRE OF THINGS – Shaliapin Alexander Petlura Sophiensäle Berlin
2009 THE DEATH OF FRÄNKI TRÄNCHEN – Petar R. Kamberger Theater Engelbrot
2008 GRETCHEN 89 FF – Regisseure Adisat Semenitsch Diverse
2007 FOOL FOR LOVE – Martin Philip Reuter Ballhaus Ost
2006 DER WURM – Mehlwurm Anna Melnikowa BAT
2006 TWO GENTLEMEN OF VERONA – Lanz Johannes Leistner BAT
2005 THE THREEPENNY OPERA – Peachum Cornelia Hofmann BAT
2005 THE GOOD MAN OF SEZUAN – Gott Julie Pfleiderer BAT
2004 LADY FROM THE SEA – Der Fremde M. Gintersdorfer Deutsches Theater Berlin
2004 BLOOD WEDDING – Holzfäller Konstanze Lauterbach Deutsches Theater Berlin
2004 MARIA STUART – Paulet / Aubespine Katrin Hentschel Palast der Republik
2003 THE FAREWELL – Haider Ulrike Ottinger Berliner Ensemble
2002 MUCH ADO ABOUT NOTHING – Conrade Tim Supple Maxim Gorki Theater
2002 SCENES OF A MARRIAGE – Johan Tom Kühnel BAT
2002 THE SON – Vater Nico Dietrich BAT
2001 WOYZECK – Leutnant Ron Rosenberg BAT
2001 MR PILKS MADHOUSE – Mann Tilmann Köhler BAT
2000 SLEEPING AROUND – Pete K.D. Schmidt Staatstheater Hannover
2000 A IS A ANOTHER ONE – Bongo K.D. Schmidt Staatstheater Dresden
1999 THE MISANTHROPE- Alceste Volker Lösch LTT Tübingen
1999 ANDROMACHE – Orest Christian Schlüter LTT Tübingen
1999 SOMMERGÄSTE – Schalimov Siegfried Bühr LTT Tübingen
1998 IM DICKICHT DER STÄDTE – Pat Manky Volker Lösch LTT Tübingen
1998 NORA – Dr. Rank Sybille Linke LTT Tübingen
1998 THE HOUR – Passanten Donald Berkenhoff LTT Tübingen
1997 PRINZ FRIEDRICH OF HOMBURG – Hohenzollern Stefan Viering LTT Tübingen
1997 THE BLACK RIDER – Devil / Narrator Donald Berkenhoff LTT Tübingen
1997 ANTIGONAE – Haimon Axel Vornam LTT Tübingen
1996 THE CHERRY ORCHARD – Lopachin Gabriele Jakobi LTT Tübingen
1996 THE SECRET OF IRMA VEP – Nicodemus Donald Berkenhoff LTT Tübingen
1996 ANGELS IN AMERICA – Prior Walter Donald Berkenhoff LTT Tübingen
1996 JOURNEY INTO WINTER – Balint Claudia Oberleitner LTT Tübingen
1995 BLAUBART – Alvarez Stefan Viering LTT Tübingen
1995 JOKE SATIRE IRONY- Mollfels Stefan Viering LTT Tübingen
1995 OUT OF THE WORLD – Franz Jung Jochen Ulrich LTT Tübingen
1995 A MIDSUMMER NIGHTS DREAM – Puck Brigitte Dethier LTT Tübingen
1995 THE MOON AND THE KING – Mäusekönig Brigitte Dethier LTT Tübingen
1994 ÖDIPUS REX – Polyneikes Dominik von Gunten LTT Tübingen
1994 ALTHUSSER – Kommunist Manfred Weber LTT Tübingen
1994 THE WORLD IS ROUND – Love Brigitte Dethier LTT Tübingen
1993 PRINCE OHNETRAUER – König Marco Baliani LTT Tübingen
1993 THE INDIAN WANTS TO GO TO THE BRONX – Murphy Peter Rein LTT Tübingen
1993 BREMENS MUSICIANS – Willi Mario Andersen Theater Ulm
1993 AS YOU LIKE IT- William / Lord Jochen Fölster Theater Ulm
1992 RABBIT RABBIT – Präsident Stefan Viering Theater Ulm
1992 CLOWNS – Rosenkranz Kristian Wanzl Theater Neu Ulm
1992 THE MESSIAH Kristian Wanzl Theater Ravensburg
1992 ROMEO AND JULIET Kristian Wanzl Theater Ravensburg
1991 DEAR JELENA SERGEJEWNA – Volodja Vlad Mugur Städt. Bühnen Münster1991 THE BLUE BOLL – Mehlspeis Nikola Weisse Städt. Bühnen Münster
1991 LINIE 1 – Mondo u.a Dieter Hübsch Städt. Bühnen Münster
1991 THE MAN OF LA MANCHA – Pedro Achim Thorwald Städt. Bühnen Münster
1990 CALIGULA – Senator Vlad Mugur Städt. Bühnen Münster
1990 THE LIAR- Ottavio Vlad Mugur Städt. Bühnen Münster
1990 BALL AND BOX – Schachtel W. Dralle Städt. Bühnen M